A one-pole tent that can be completed by driving a peg and launching a pole. It is a size for 3 people suitable for small-group camping. It has a stylish appearance that stands out even at campsites and festival venues.
Inside a spacious tent
Secure a floor area where 3 adults can sleep. By setting the height of the apex to 170 cm, you can relax inside the tent.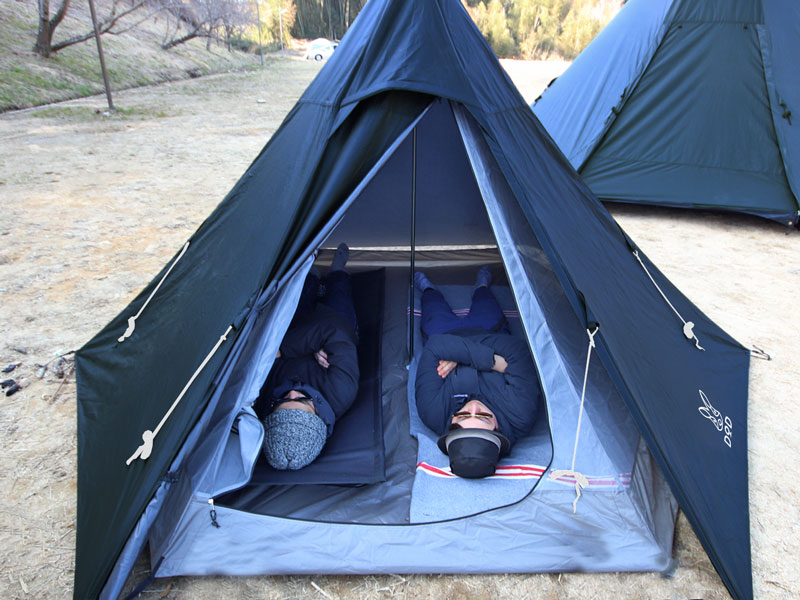 Compact size
By reducing the number of parts required, the compactness when stored in the attached dedicated carry bag is maximized.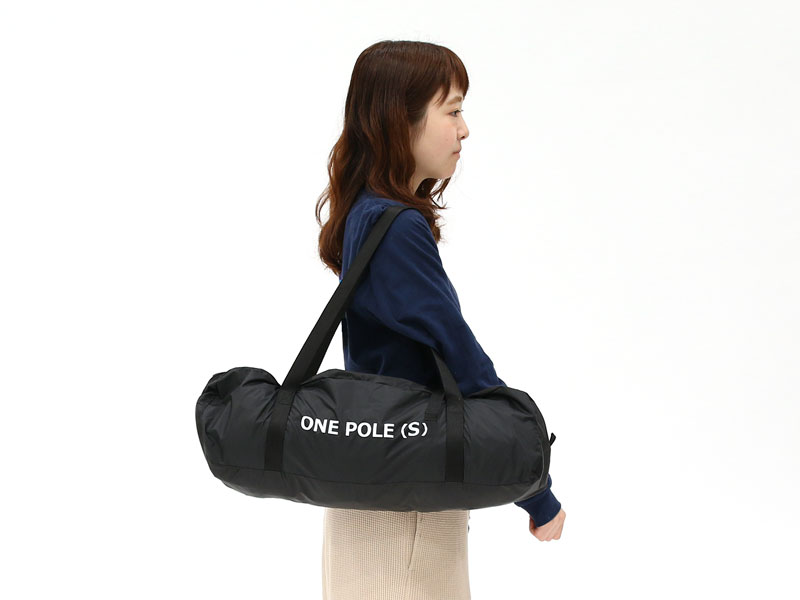 Photo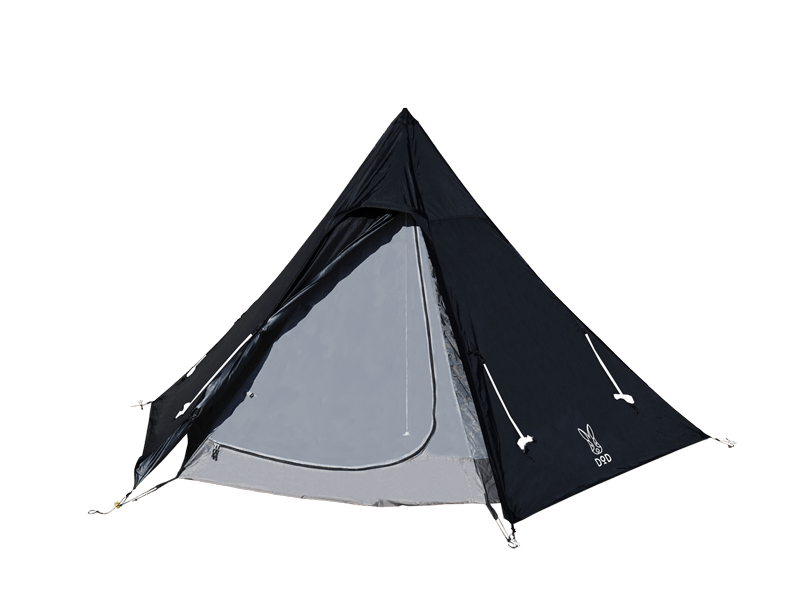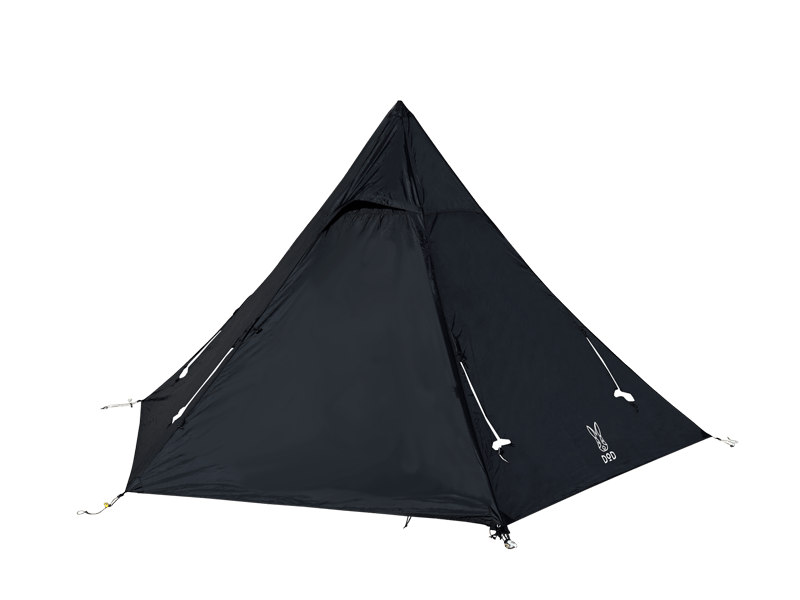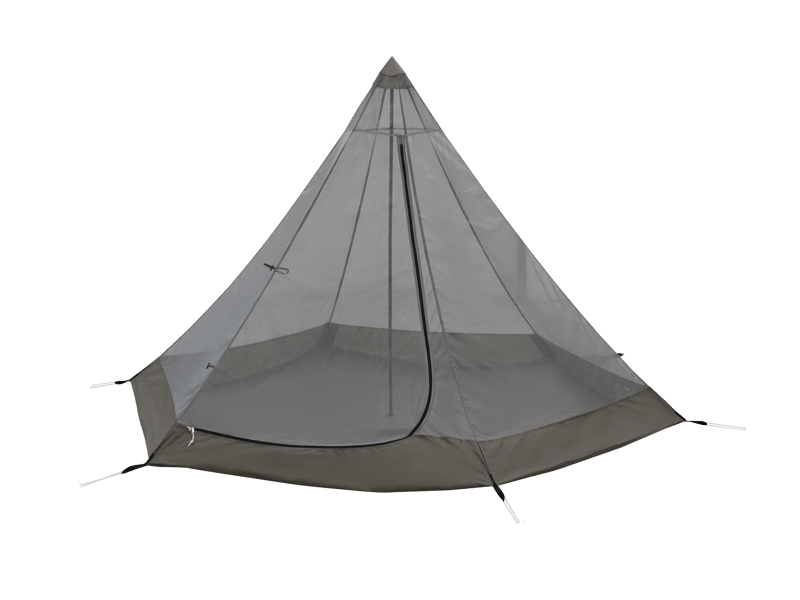 Gallery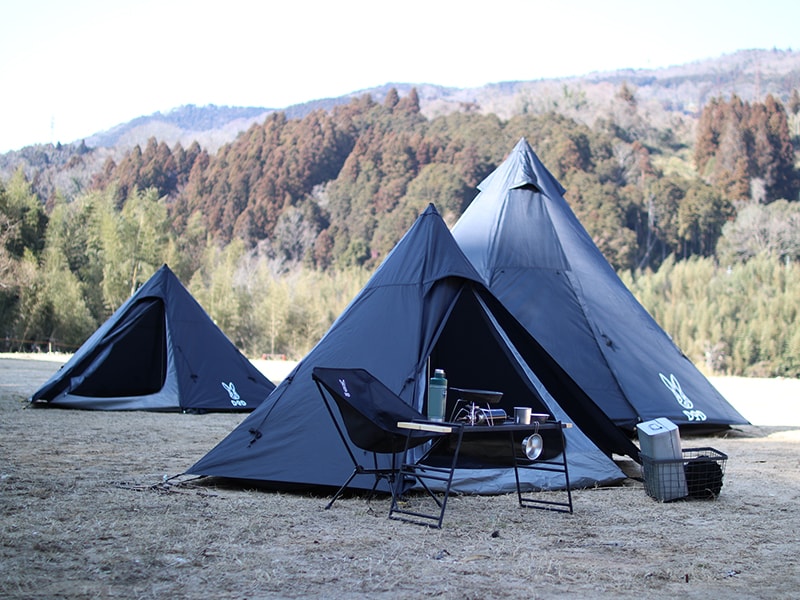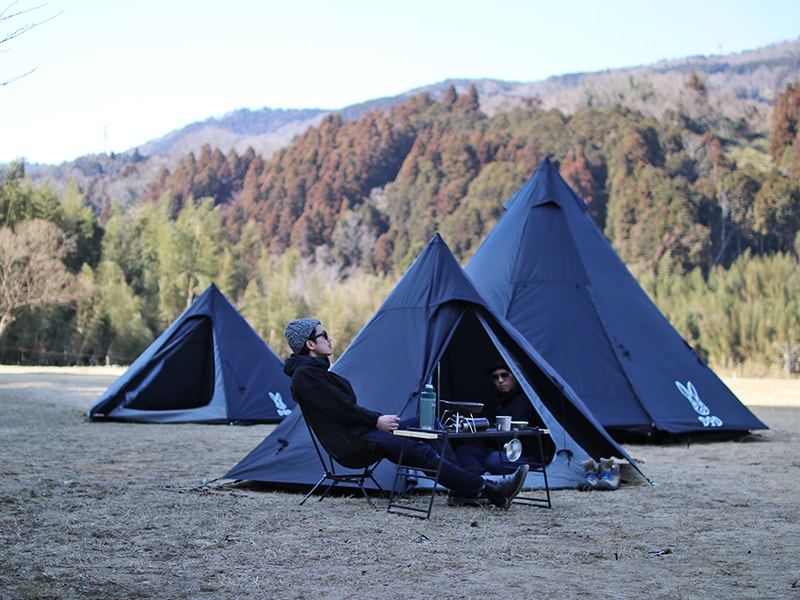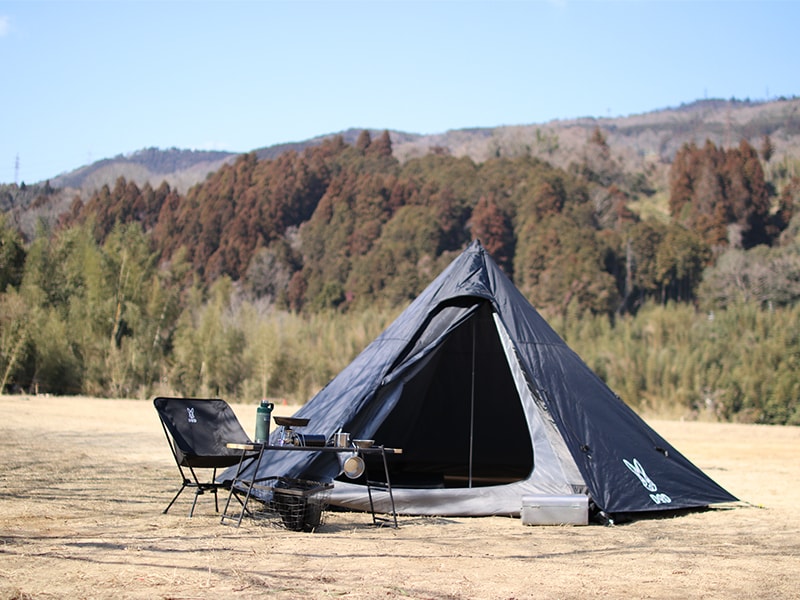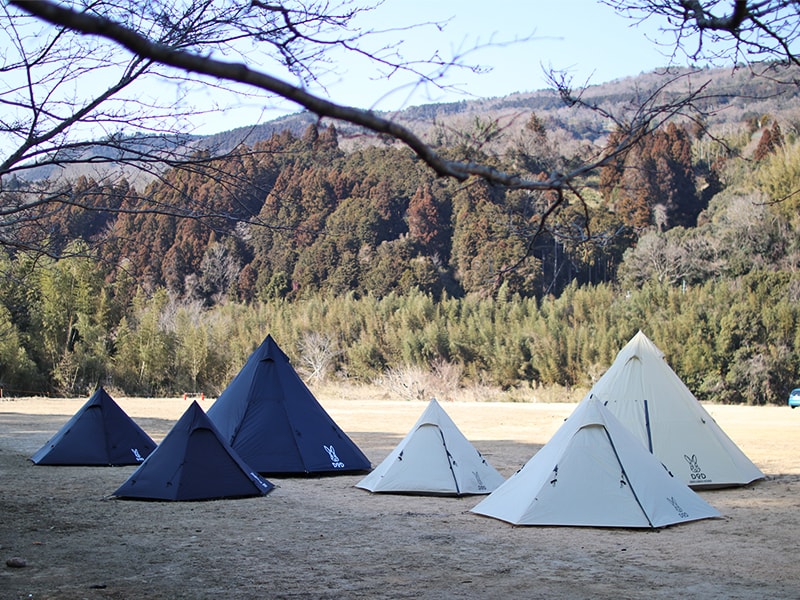 Major features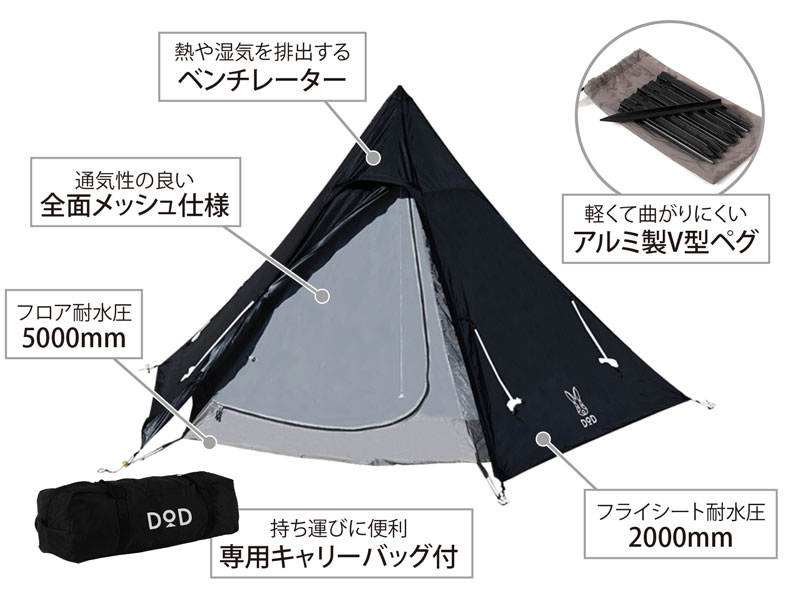 Features of each part
Aluminum V-shaped peg
Comes with a light and hard-to-bend aluminum V-shaped peg.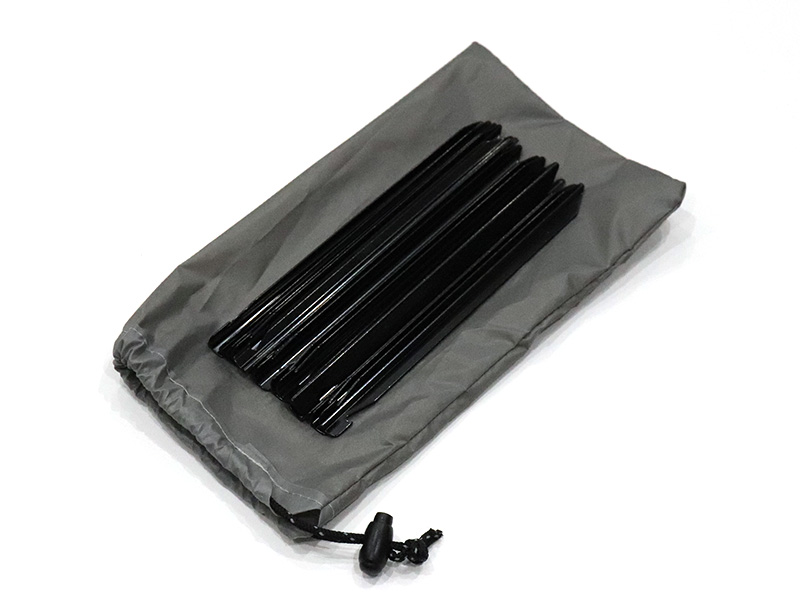 Folding pole
The main pole is made of durable steel. It can be folded compactly.
* From our shipment in February 2020, we changed to black color.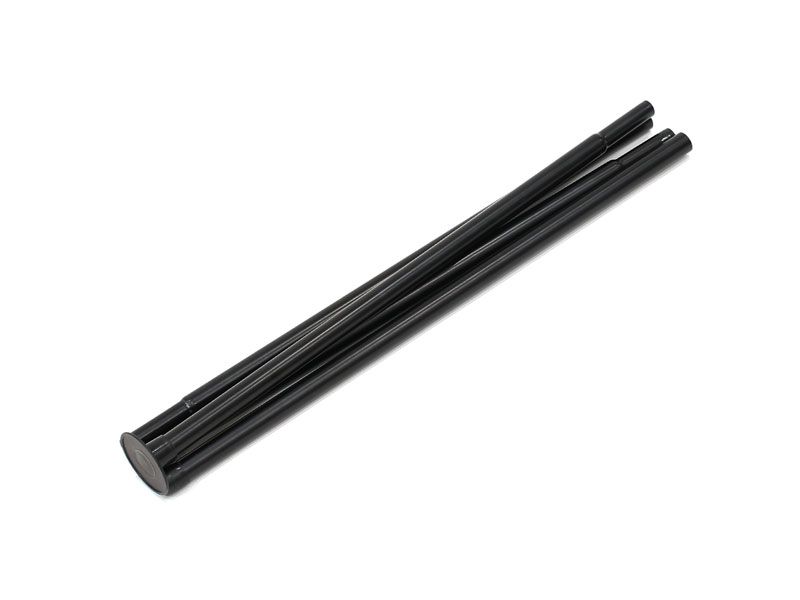 Ventilator
Two ventilators at the top of the tent drain heat and moisture inside the tent. Maintains a comfortable environment inside the tent.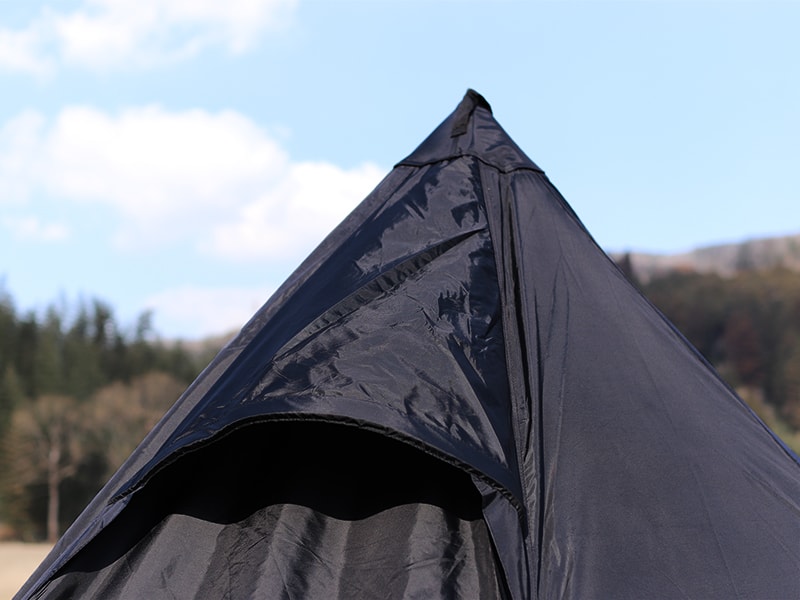 Water pressure resistance
The fly sheet fabric has a water pressure resistance of 2000 mm in case of stormy weather. The floor of the inner tent is made of a fabric with a water pressure resistance of 5000 mm to accommodate wet ground.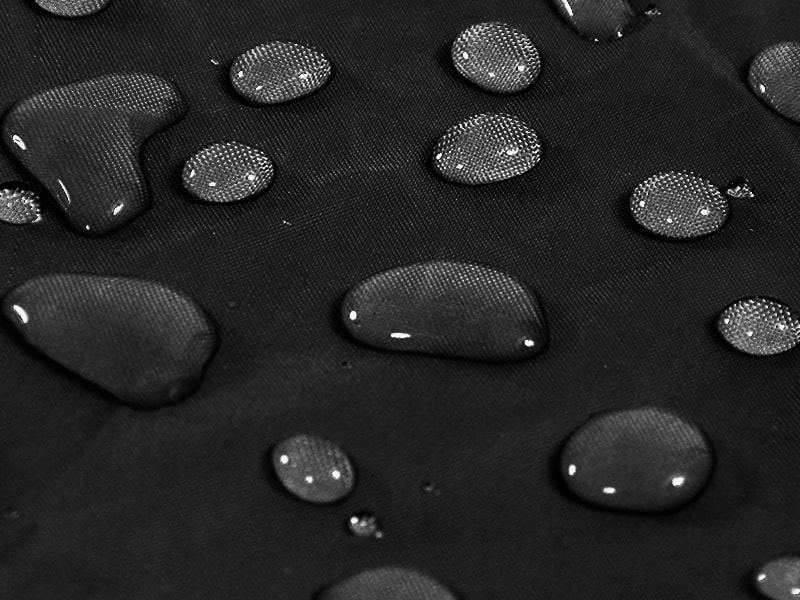 Full mesh specifications
By making the inner tent a mesh specification on the entire surface, the ventilation inside the tent is dramatically improved. It can also be used as a mosquito net by stretching only the inner tent.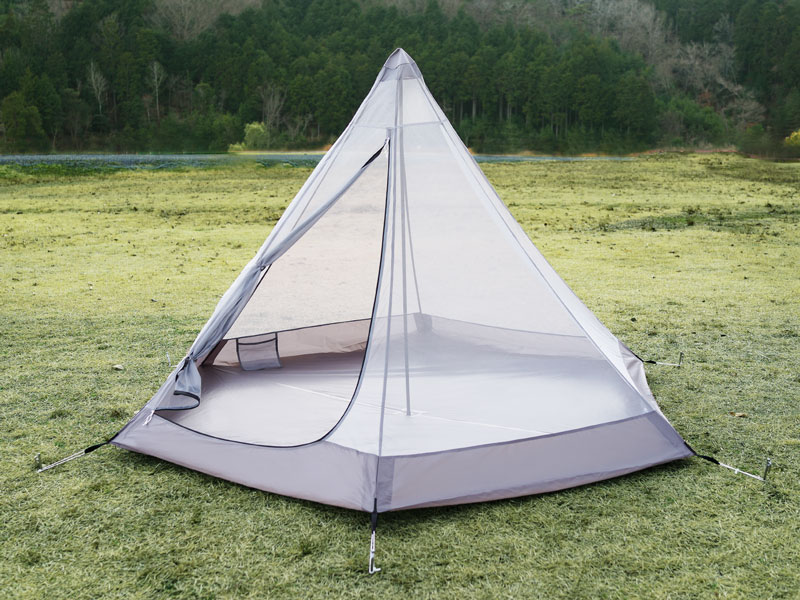 Inner pocket
A pocket is attached to the inside of the tent to store small items.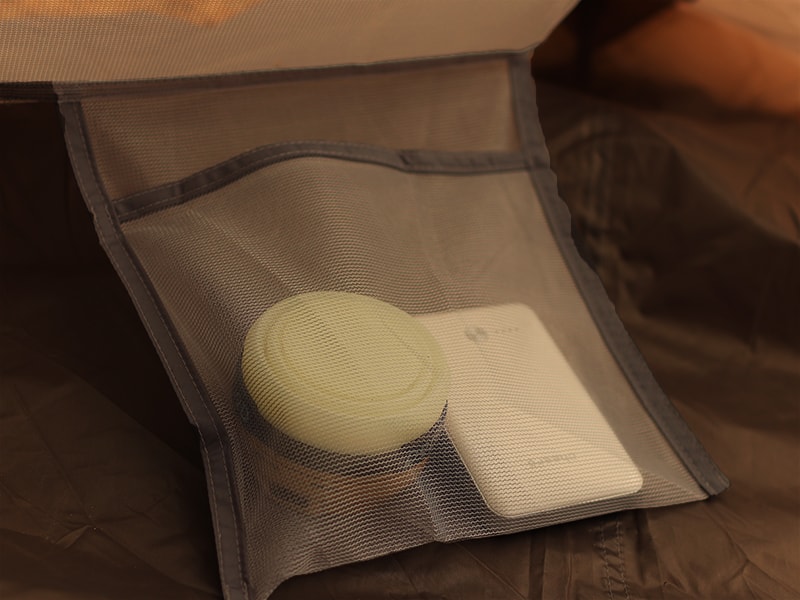 Dedicated carry bag
Comes with a carry bag with a compression belt that can be stored compactly.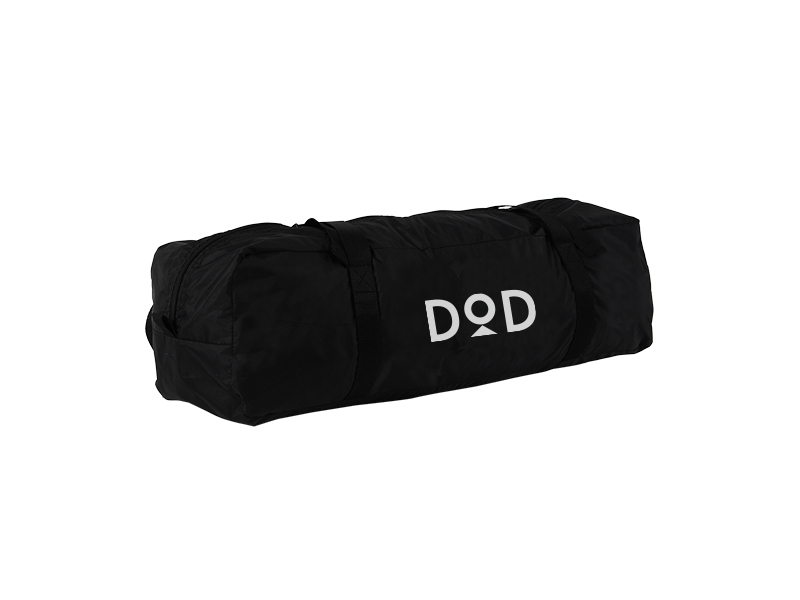 Dedicated compression bag
A large storage bag is attached so that even beginners can easily store it. The compression function makes storage easy, but the storage size can be reduced.