Ready for the trail or daily commute, go hands free with this clippable LED lantern that moves with you for on-the-go light and power.
FEATURES

135 Lumen Lantern with [5] modes: White, Bright White, Red, White Strobe, Red Strobe
1350mAh USB rechargable li-on battery
Provides up to 52 hours of light or a power boost to your phone
Wire clipstand can be used to wear, hang, or tabletop your light
Easy-Install Bike Mount Included
Weight: 2.82 oz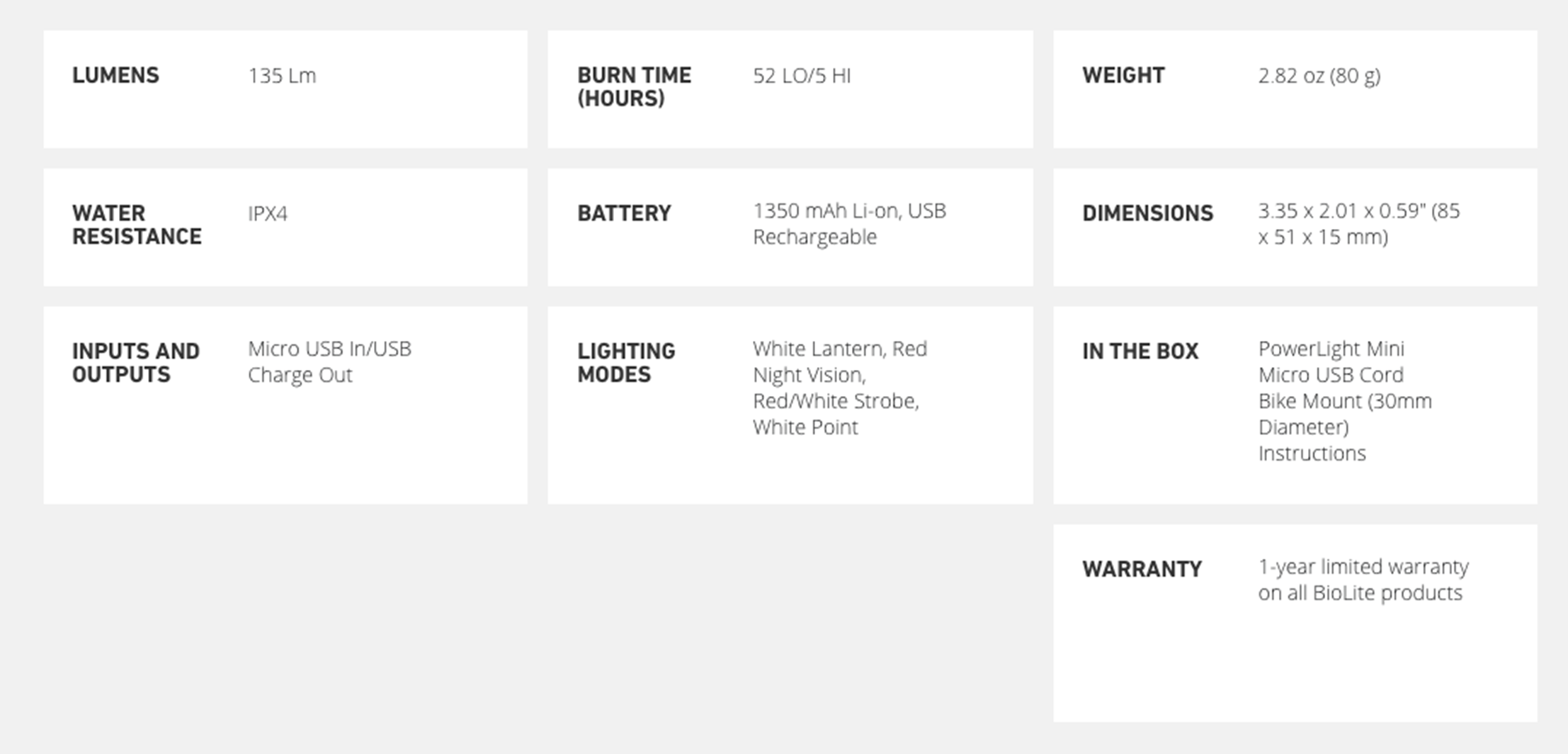 Full Features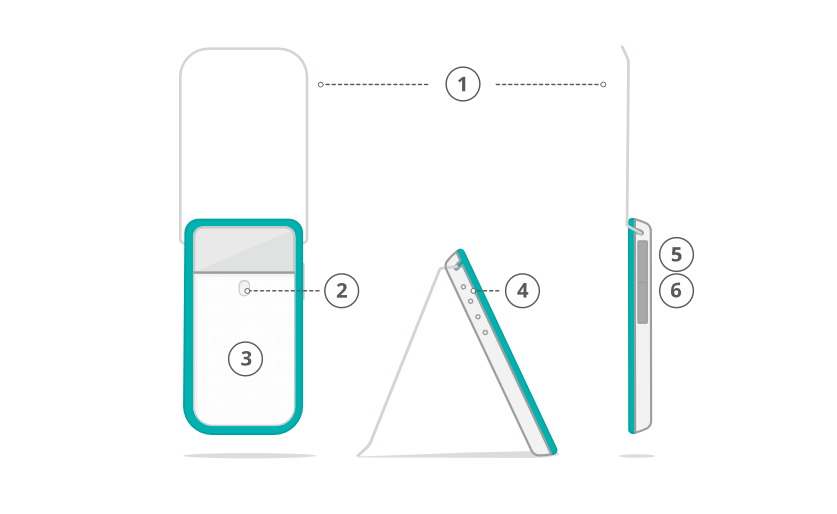 1. Clipstand
Attach to pockets or rotate out for hanging and standing

2. Point Light
Boost of bright light for maximum visibility

3. Lantern Panel
Soft, even light in an ultra compact form for wearability

4. LED Battery Indicator
Easily see how much juice you've got left in your light

5. USB Charge Out
1350mAh battery provides a backup boost to phones

6.Micro USB Charge In
Rechargeable Li-ion means no hunting for batteries
Videos
Meet The PowerLight Mini
How Do You Make Big Light Fit In A Small Space?
Inside the Tech
Watch: Inside The Tech Big Light in a Small Space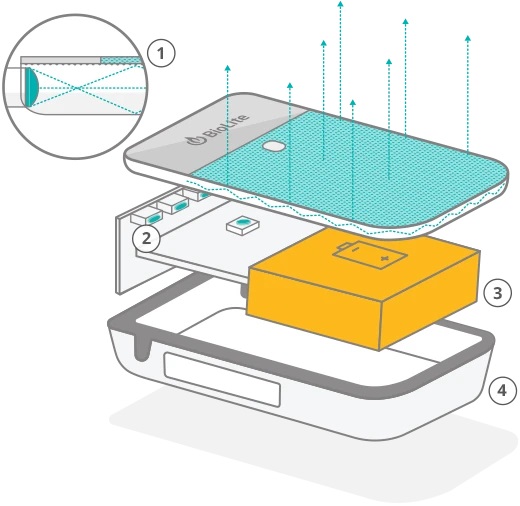 Edge-lighting:

A unique textured pattern on the lens reflects the LEDs on a steep angle creating soft, even light along the entire panel without requiring a cavernous space typical of most lanterns.



2. High-efficiency LEDs:

Red and white LEDs are located at the top of the design providing 4 key lighting modes.



3. Rechargeable Battery:

A 1350 mAh battery maximizes burn time and gives the ability to amplify the lumen output with a front-panel point light. USB-charge out gives you the ability to provide a power boost to your gear when on the go.



4. Stainless Steel Housing:

Thinner and even more durable than plastic, the stainless steel housing works double time as a heat sink, helping the LEDs run more efficiently.