A one-pole tent that can be completed by driving a peg and launching a pole.
Although it has a space where up to 8 people can relax, it has a simple structure and is lightweight and compact.
It has a stylish appearance that stands out even at campsites and festival venues.
Black color
Black color is used for the one-pole tent for 8 people. You can create a cool and stylish tent site.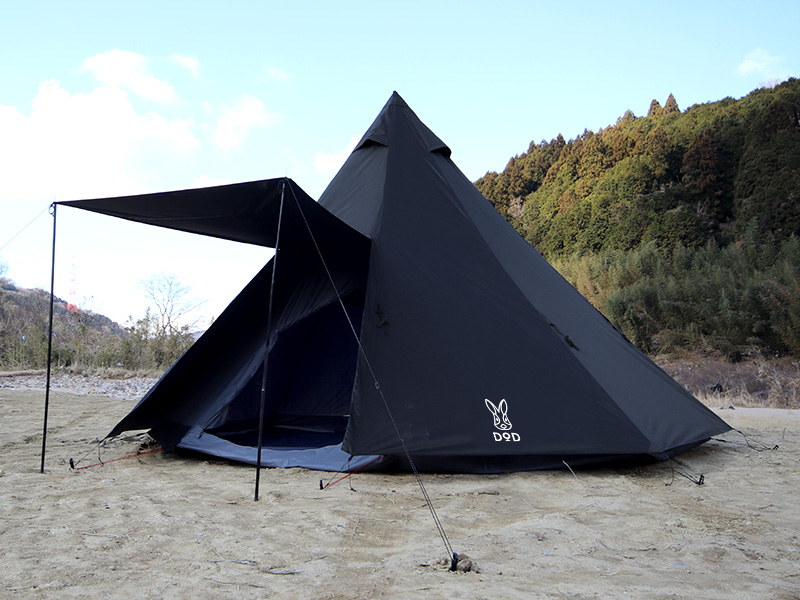 Inside a spacious tent
Secure a floor area where 8 adults can sleep comfortably. It can be used extensively by about 4 to 6 people.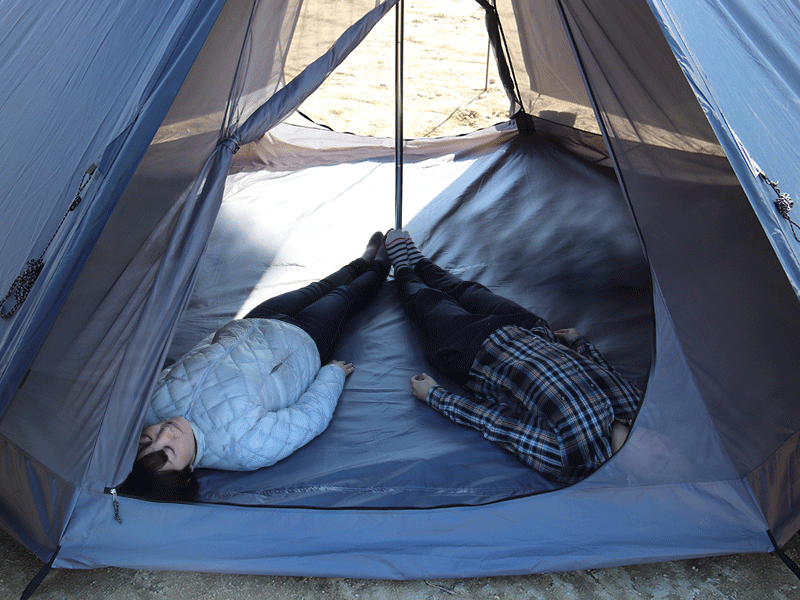 Compact size
By reducing the number of parts required, the compactness when storing is maximized, and it can be stored in a diameter of only 25 cm and a length of 62 cm.
Photo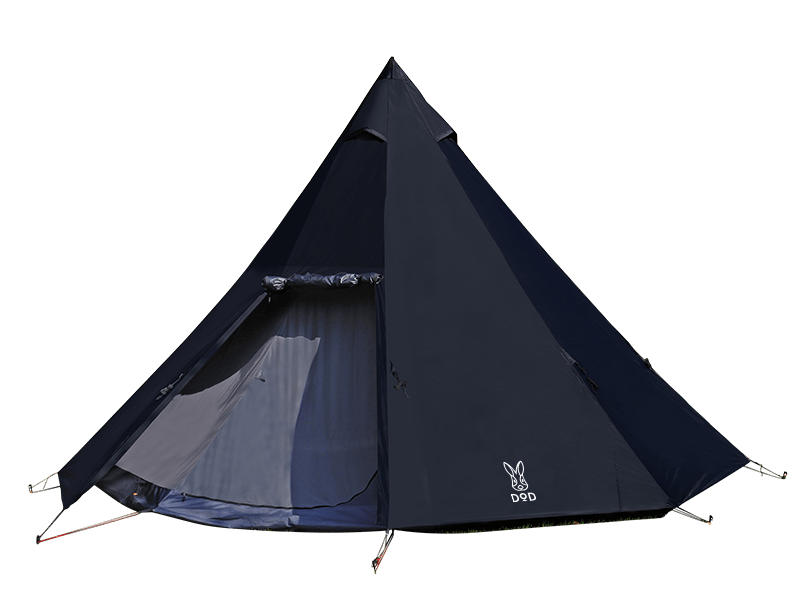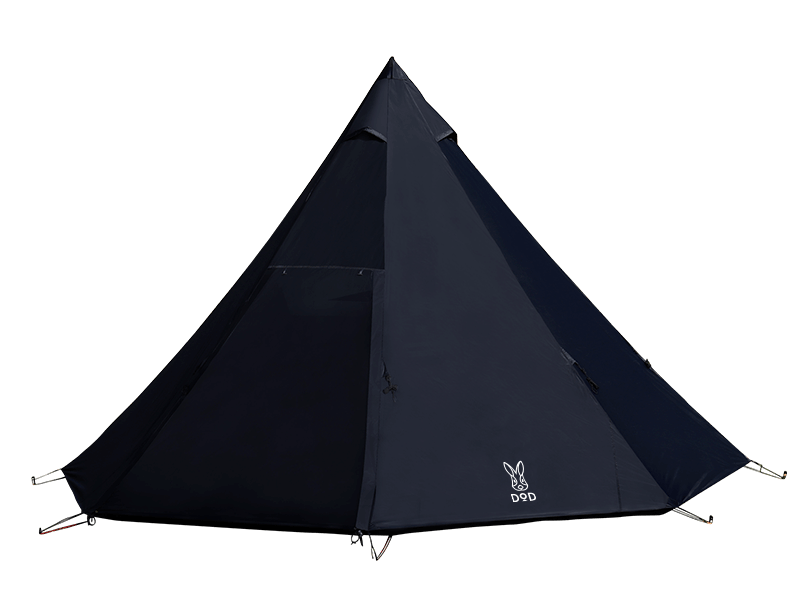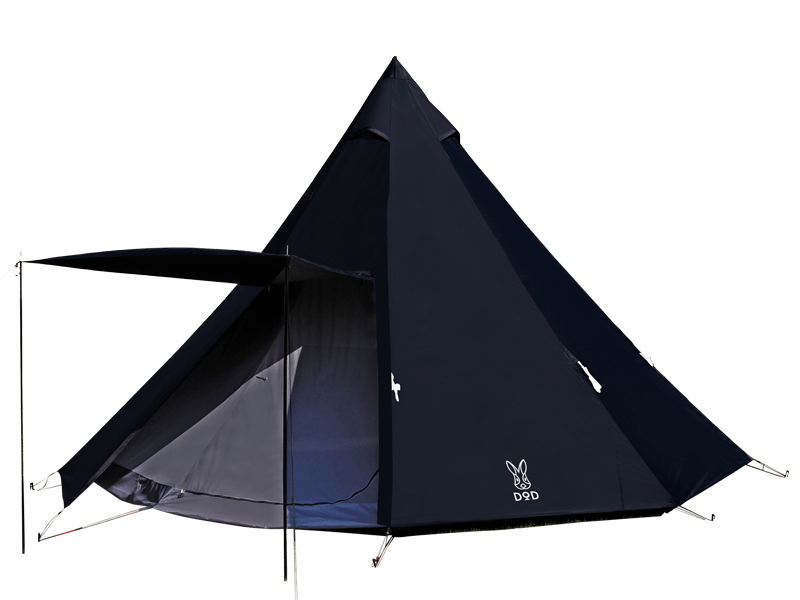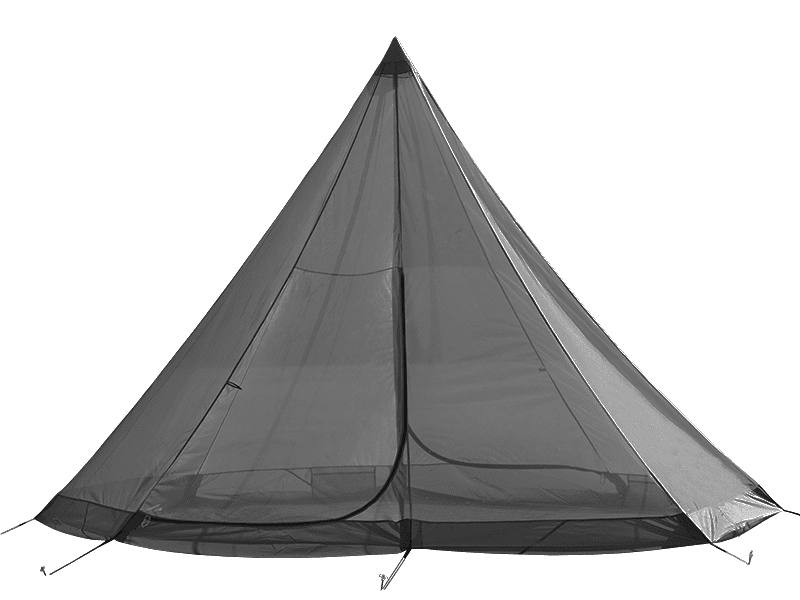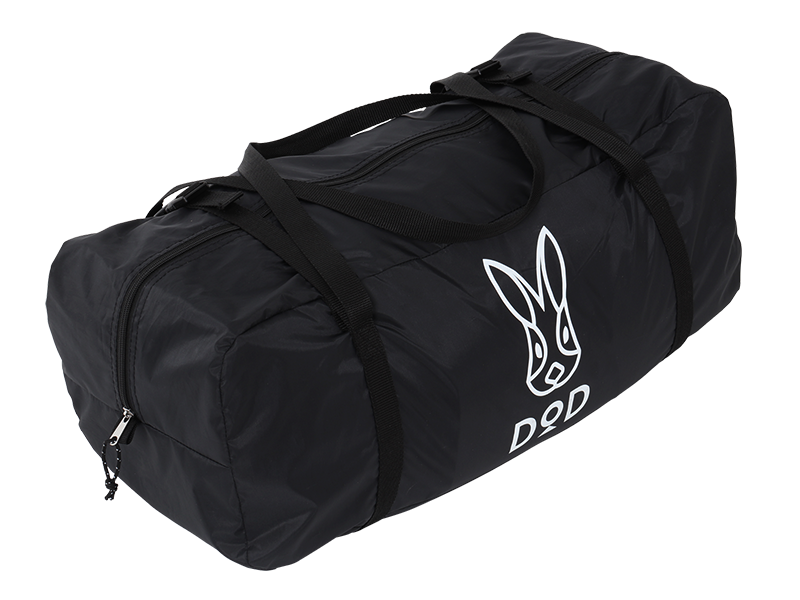 Gallery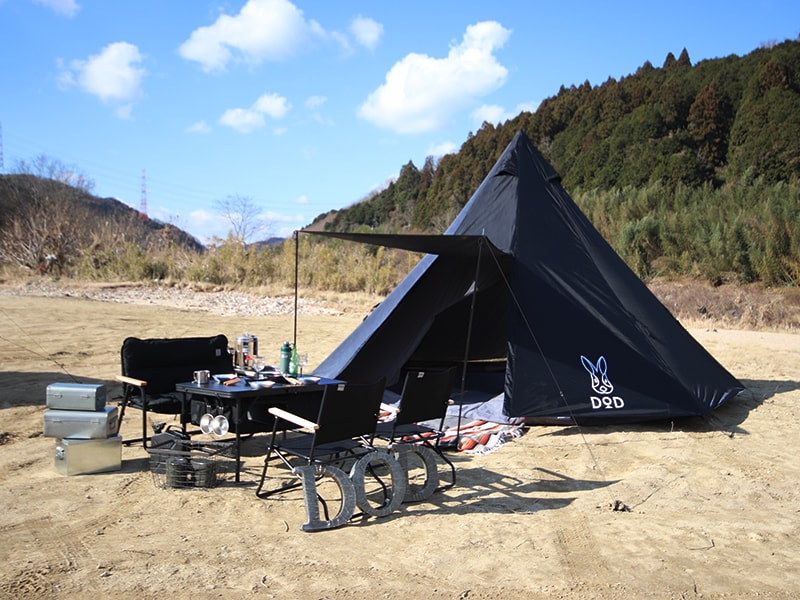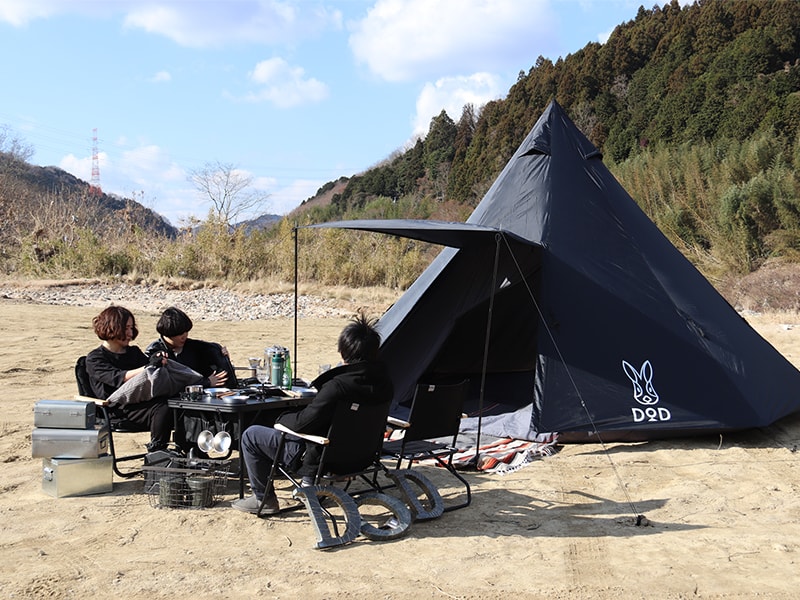 Major features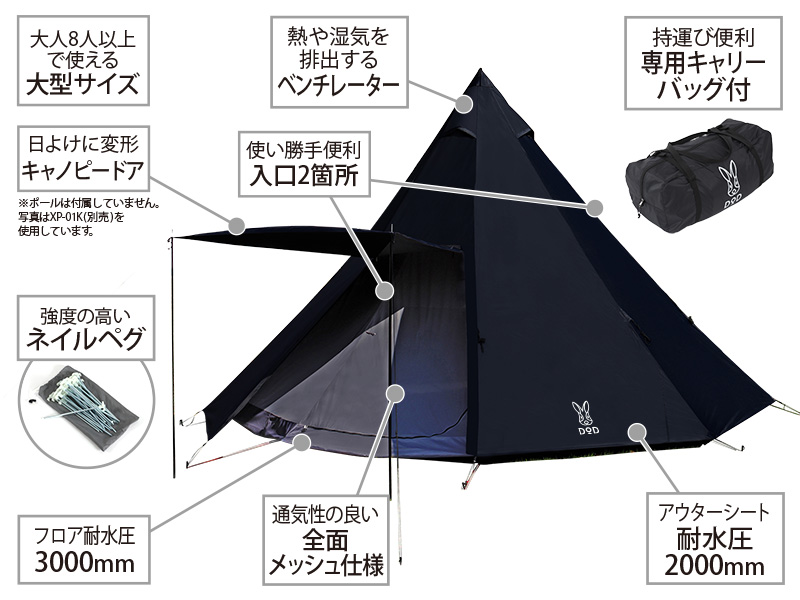 Features of each part
Canopy door
You can create a tarp space by fully opening the door and using a tarp pole (sold separately).
* The photo uses the Tarp Pole XP-01 series (sold separately).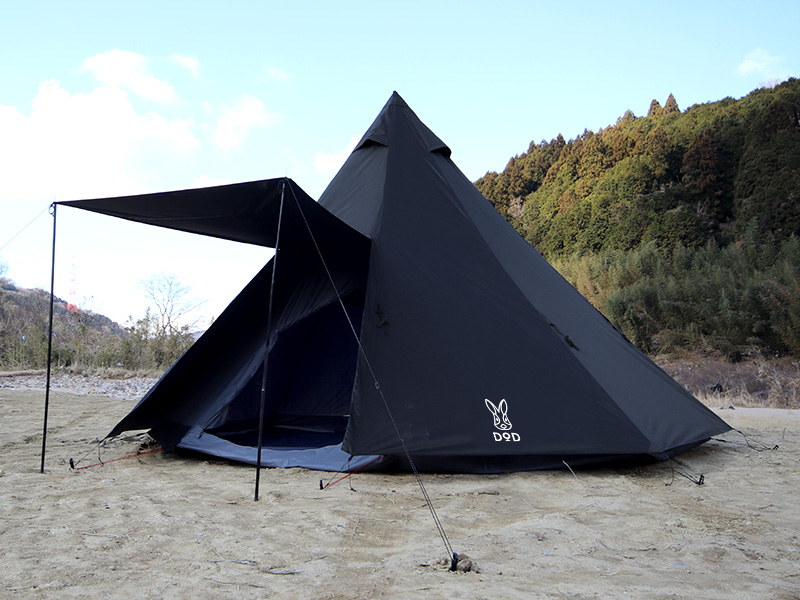 2 doorways
There are two entrances and exits in front and behind so that you can easily enter and exit even in a large camp.
* The photo uses the Tarp Pole XP-01 series (sold separately).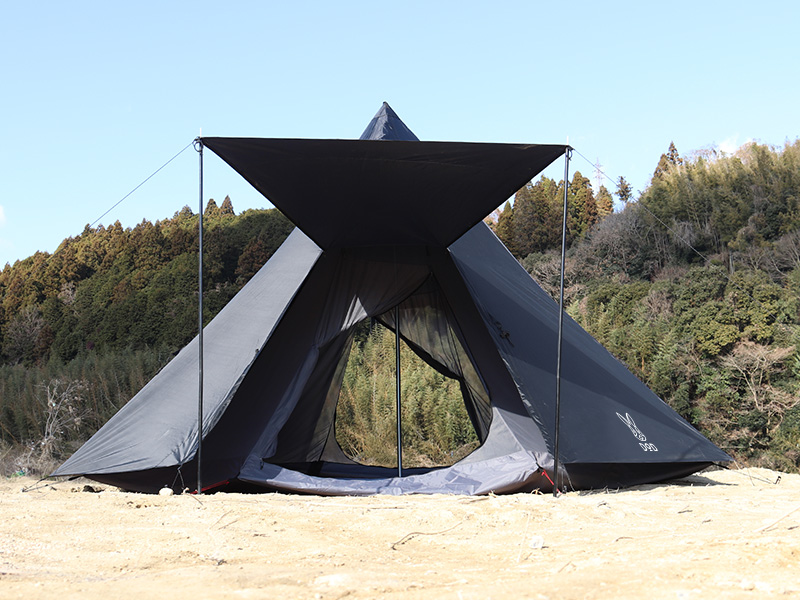 Front room space where shoes can be placed
Front room space is set at the front and rear entrances. Shoes that could not be placed in a conventional one-pole tent can now be placed in the front room between the inner tent and the fly sheet.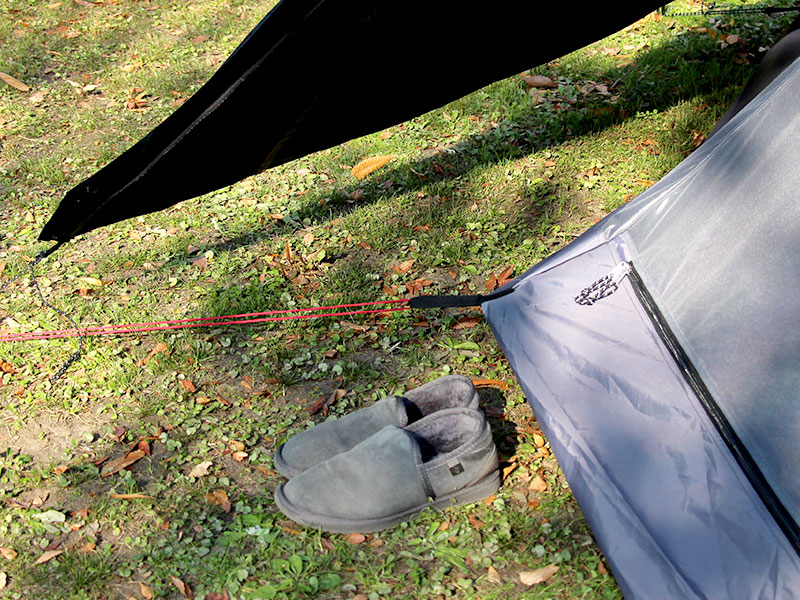 Phosphorescent nail peg
Comes with a strong nail peg. Luminescent material is used for the hook part so that it stands out even at night.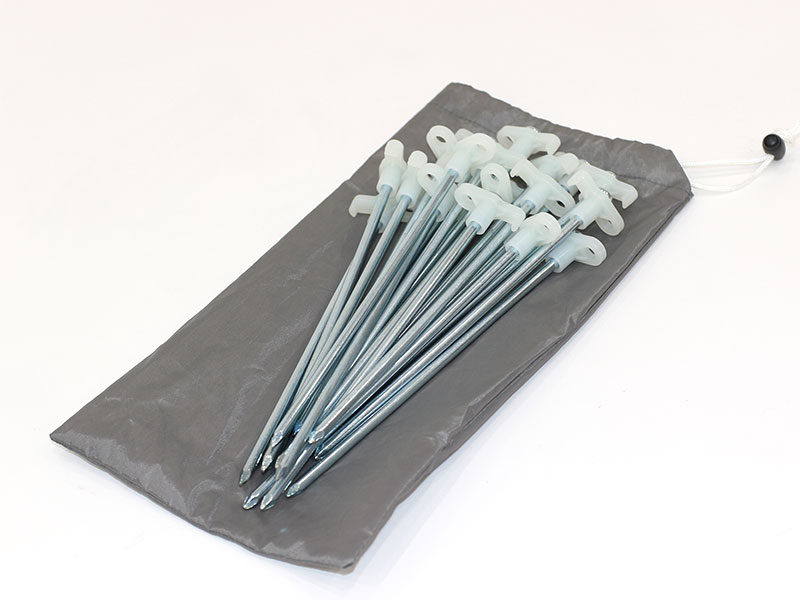 Folding pole
Uses a foldable pole. When folded, the length is only 55 cm, which contributes to compactness when stored.
* From our shipment in February 2020, we changed to black color.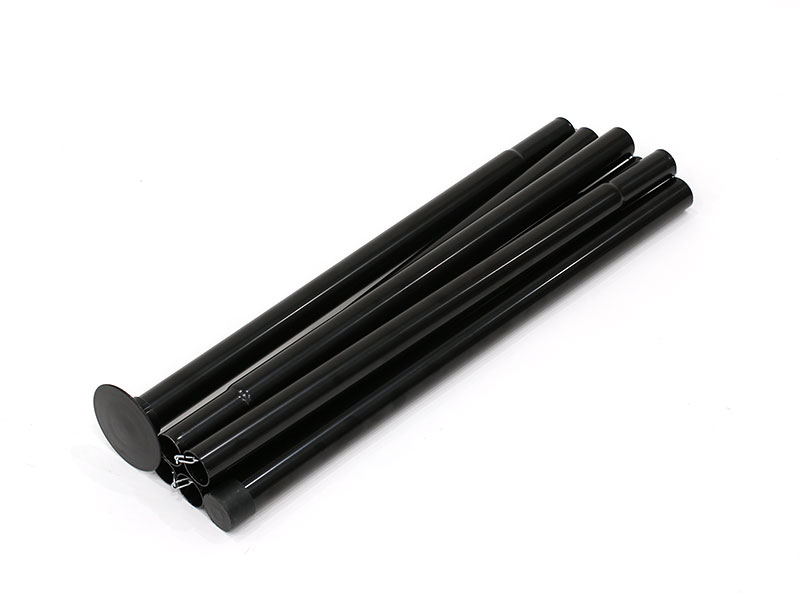 Ventilator
The four ventilators at the top of the tent exhaust the heat and moisture inside the tent. Maintains a comfortable environment inside the tent.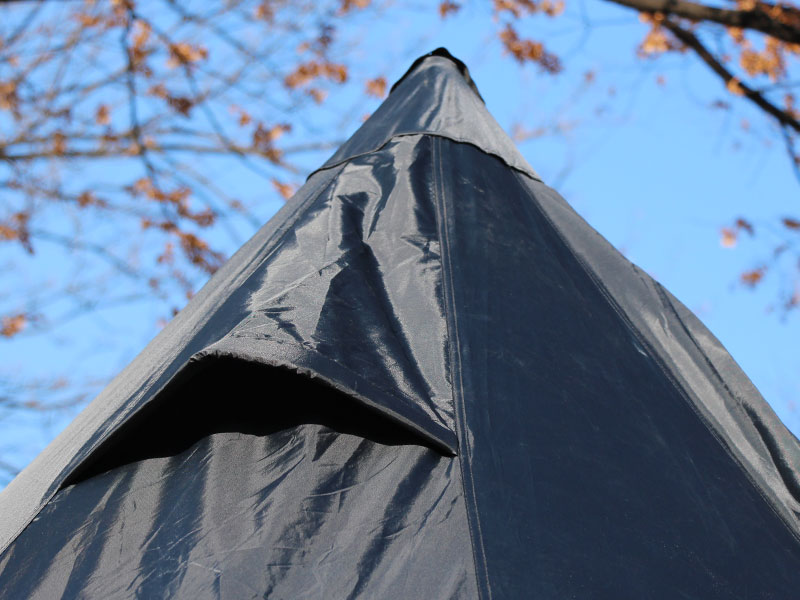 Inner pocket
A pocket is attached to the inside of the tent to store small items.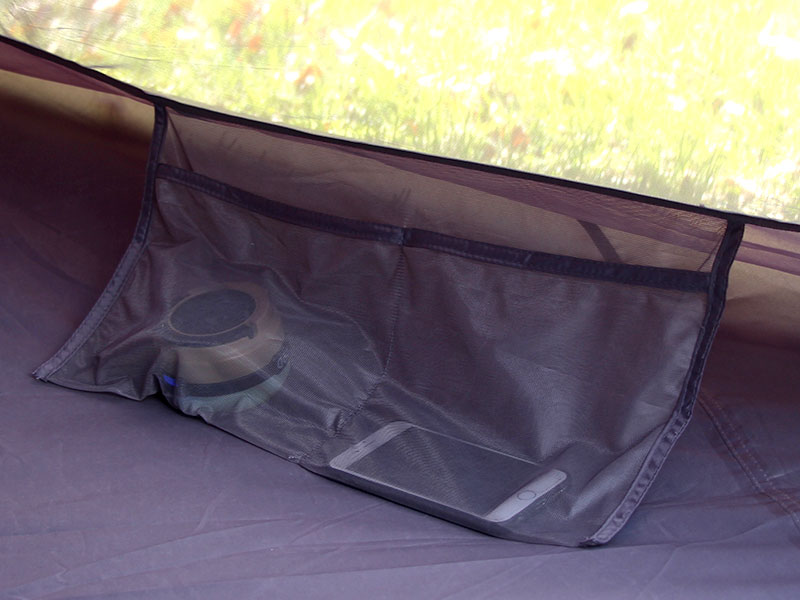 Dedicated compression bag
A large storage bag is attached so that even beginners can easily store it. The compression function makes storage easy, but the storage size can be reduced.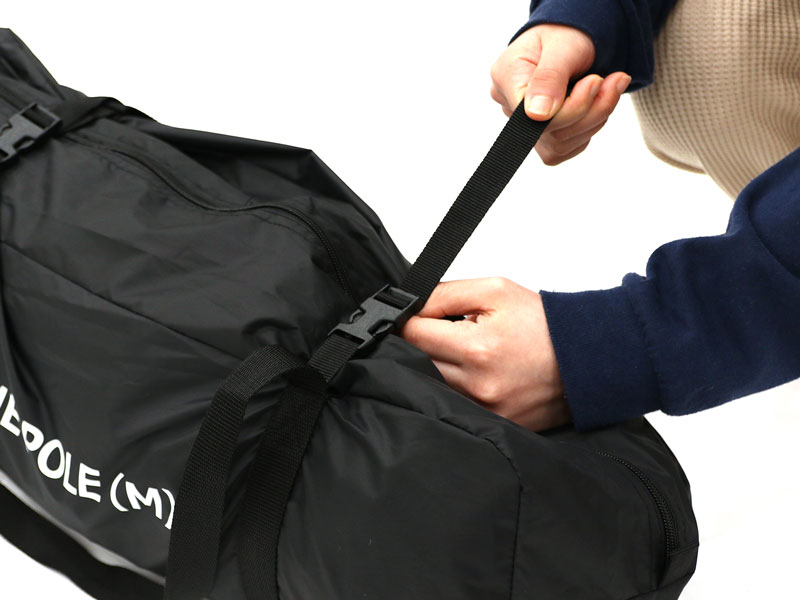 Water pressure resistance
The material of the fly sheet has a water pressure resistance of 2000 mm. From our shipment in February 2020, we have adopted a floor fabric with a water pressure resistance of 5000 mm.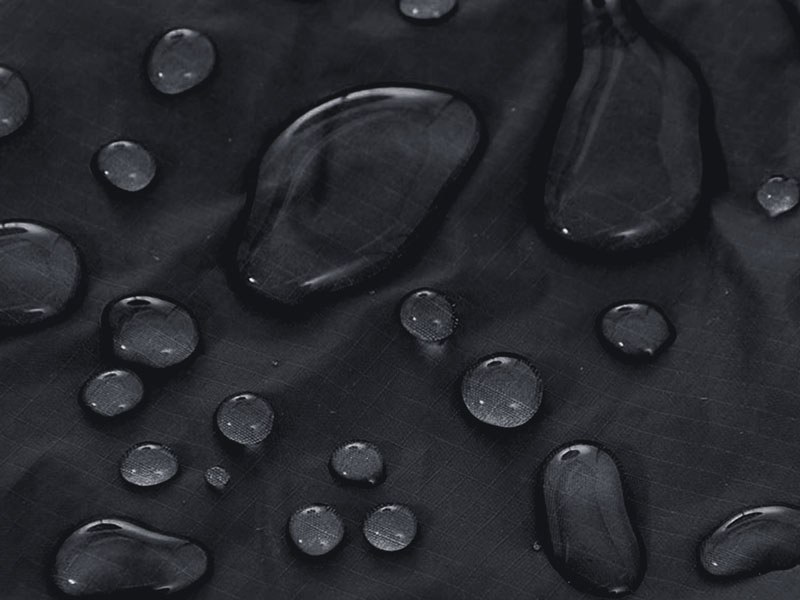 Full mesh specifications
By making the inner tent a mesh specification on the entire surface, the ventilation inside the tent is dramatically improved. It can also be used as a mosquito net by stretching only the inner tent.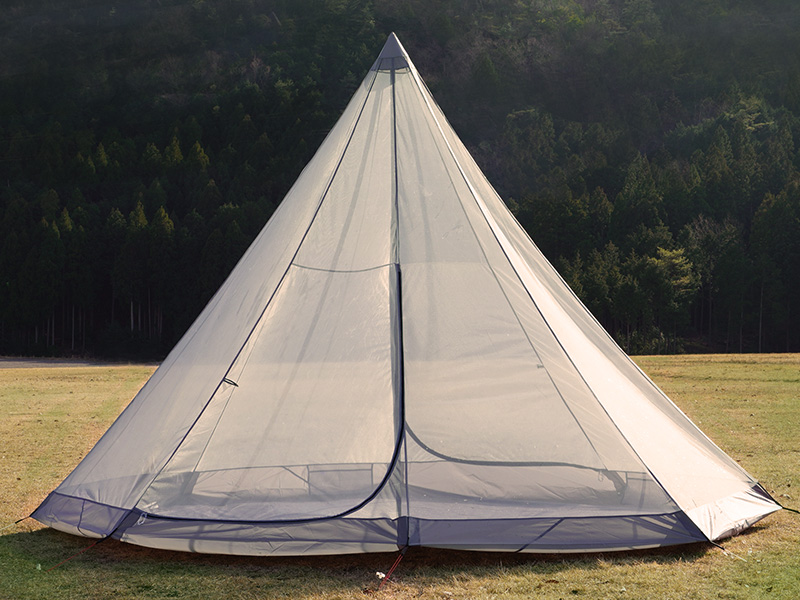 Dedicated carry bag
A special shoulder-type carry bag is included, making it convenient to carry.