The original magnesium fire starter is tough, durable and fit for purpose. Developed for the army it performs to the highest standard. 3,000 strikes at 3,000 degrees makes fire lighting possible in any weather at any altitude. Get the technique, get the fire, get warm and get the food on. Ergonomic design and a built-in whistle, nothing but the best.


FEATURES

• Works when it´s wet and windy
• Durable, up to 3 000 strikes
• Built-in emergency whistle
• Travel-safe
• Grip-friendly design
• Biobased Bioplastic
• Made in Sweden
• Includes handy CircBag for easy storage


MATERIAL FEATURES

Spark-sure magnesium alloy, Strong nylon cord, BIO-plastic handles, Stainless steel striker


SUSTAINABLE FEATURES

A low-waste way to ensure fire, again, again and again.




HOW TO USE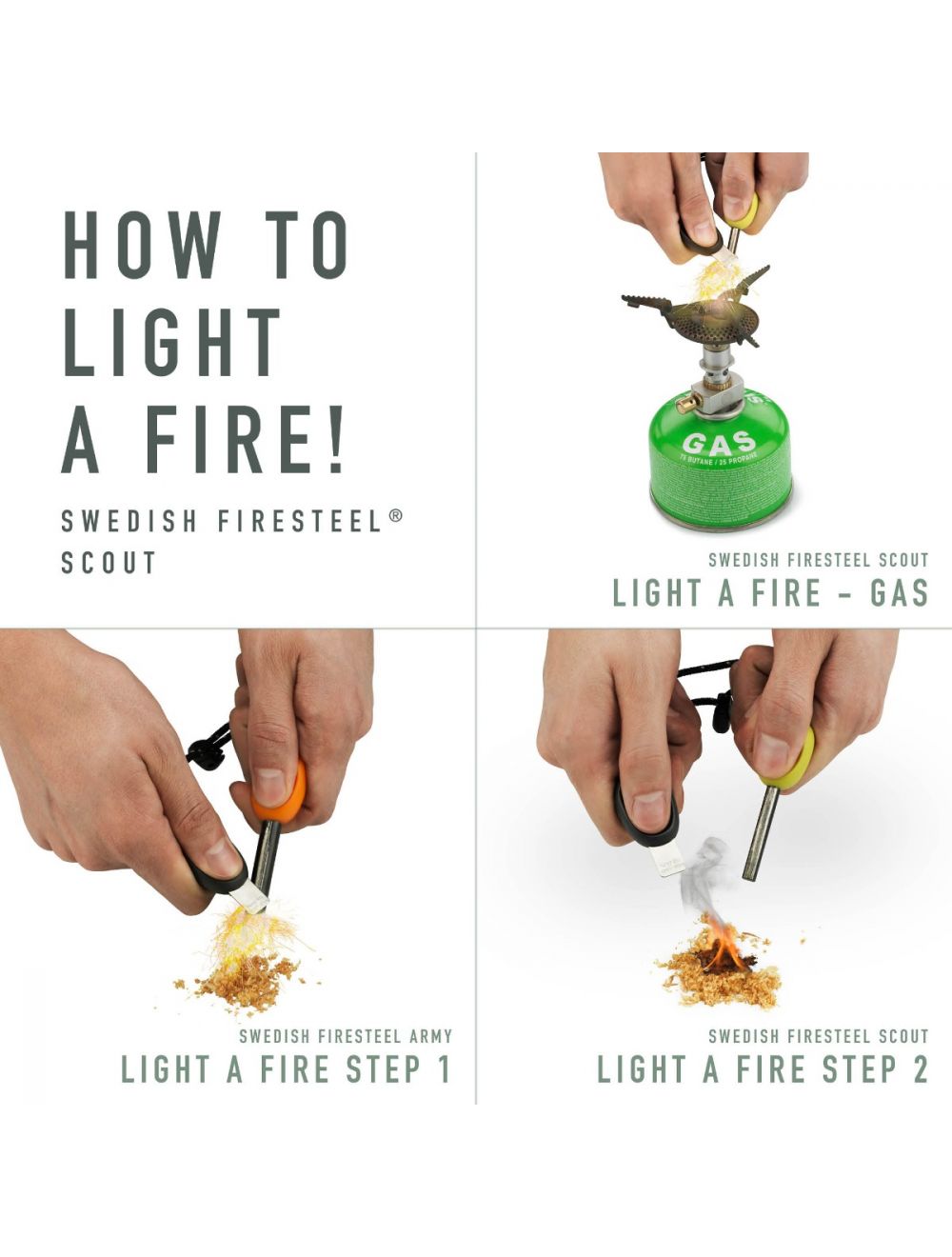 SPECIFICATIONS
Measurement: 230x85x25 mm
Weight: 0.0617 kg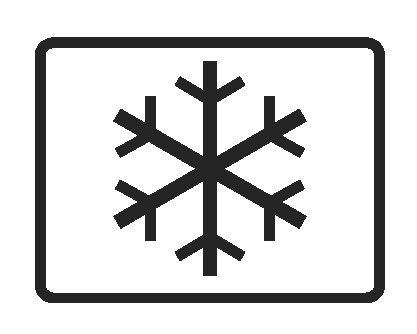 DEVELOPED BY
First developed for the Swedish Department of Defense, the legendary Swedish FireSteel fire starter is the original magnesium alloy fire starter. The Swedish FireSteel fire starter offered the first viable solution to the challenges of starting fires at high-altitudes and in low temperatures. With its ability to ignite flammable gas or liquid directly, the Swedish FireSteel fire starter is perfect for traditional alcohol and modern gas stoves. This has led to its adoption by numerous military units around the world. Manufactured in Sweden by Light My Fire, the fire starter has evolved with design improvements including a precision stainless steel striker, ergonomic handle, and a built-in emergency whistle.


HOW IT WORKS
The Swedish FireSteel fire starter is composed of two basic parts – the rod and the striker. The rod is made from a high-quality pyrophoric alloy containing metals that include iron, magnesium, lanthanum and cerium. The striker is made of stainless steel and has a precise edge grind developed to deliver maximum spark. By scraping the striker against the rod, the friction ignites tiny shavings of metal, converting them to oxides and generating bright, high-temperature sparks.The notable difference between the Swedish FireSteel fire starter and similar friction-based fire starters, often called Ferro cerium rods is the proprietary hardening process of the alloy, which produces a high-grade material that achieves durability without sacrificing consistency.


HOW TO START A LIGHT MY FIRE FIRE
1. Collect small sticks, bark and other kindling. The smaller the better, as it will be easier to light.

2. Arrange into a small pile.

3. Take out your Swedish FireSteel or Swedish FireKnife, with a built-in FireSteel.

4. Use paper, birch-bark or ideally take out your TinderSticks or Tinder-on-a-rope, made from farmed Honduran pine, scrape some shavings and arrange them among the kindling. With 80% resin, it is the optimal ignition fuel that will burn extremely hot and slow – and can also withstand moisture and water.

5. Carefully build up the fire, first with small sticks and then gradually increase its size. Ensure the fire has enough oxygen and be patient.


ADVANTAGES AND APPLICATIONS
The primary advantage of a Swedish FireSteel fire starter over other fire starting tools is reliability in any situation. The Swedish FireSteel fire starter is robust and requires no flints, lighter fluid, batteries or replacement parts.

A Swedish FireSteel fire starter will work in harsh conditions, like extreme cold, where gas does not vaporize easily, making it difficult to light. It also offers predictable performance at any altitude, unlike a butane lighter, which is affected by both dampness and reduced oxygen at altitude. The spark of the Swedish FireSteel fire starter is bright enough to be used as an emergency signal. The striker and rod are tied together with a lanyard to prevent accidental separation and are compact enough to fit in a pocket.