SWITCH 10 CORE USB MULTI-TOOL HIGHLIGHTS
Lightweight and rugged 2,600mAh Battery with 1.5A USB output
Built-in charging tip means no extra cables to lose or forget.
Multi-tool design includes Goal Zero's USB-powered Fan and Flashlight tool for multiple uses. Secures tightly with metal collar.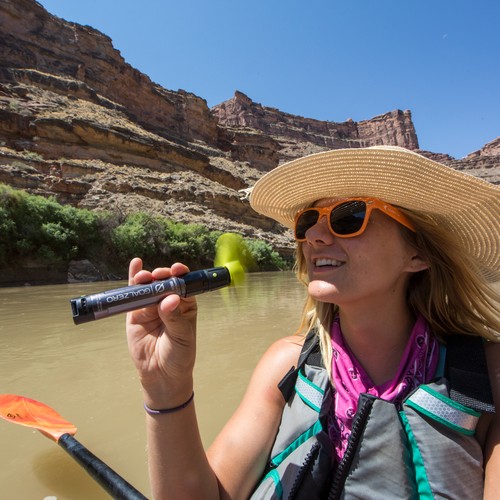 TWO WAYS TO CHARGE THE SWITCH 10 CORE MULTI-TOOL
Recharge the Switch 10 Core from the sun by connecting a compatible solar panel in about 3 hours
The Switch 10 can be recharged from a USB Source in about 3 hours.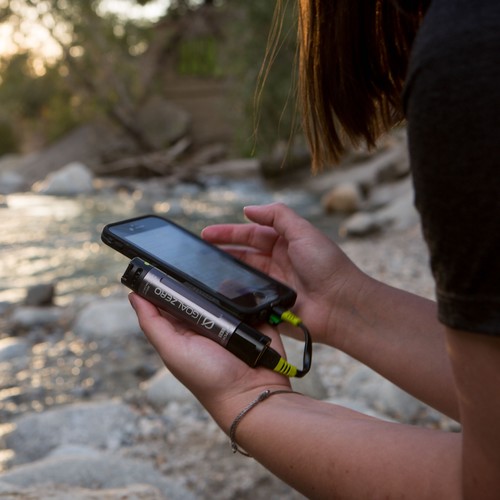 WHAT CAN THE SWITCH 10 CORE MULTI-TOOL POWER?
The Switch 10 Core Multi-Tool is great for all your smaller USB powered gear.
Smartphone 60-100% Boost
POV Camera 1-2 Recharges
Headlamp 1-2 Recharges
Tablet 25% Boost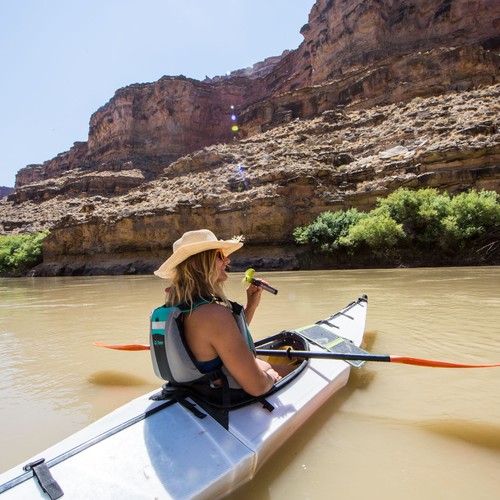 TECH SPECS
CHARGE TIMES
USB Source: 4 Hours
Nomad 7 Solar Panel: 4-6 Hours
Nomad 7 Plus Solar Panel: 4-6 Hours
Nomad 13 Solar Panel: 4 Hours
Nomad 14 Plus Solar Panel: 4 Hours

PORTS
USB port (output): 5V, up to 1.5A (7.5W max), regulated
USB port (input): 5V, up to 1A (5W max)

BATTERY DETAILS
Cell Chemistry: Li-ion NMC
Cell Type: 18650 by Highpower
Cell Capacity: 9.4 Wh (3.7V, 2600mAh)
Lifecycles: hundreds of cycles
Shelf-life: Keep plugged in, or charge every 3-6 months
Fuses: none
Management System: Charging and low-battery protection built-in

GENERAL
Product SKU: 42033
Chainable: No
Kit Weight: 7.3 oz (206 g)
Dimensions: 4.5 x 1 x 1 in (11.4 x 2.5 x 2.5 cm)
Operating Usage Temp: 32-140 F (0-40C)
Warranty: 12 Months
Fan Output: 5V, 0.35A (1.7W max)
Light Output: 3W, white CREE LED
Lumens: 110

RUN TIME
Runs Fan for 5 Hours on a single charge.
Runs Flashlight for 4 Hours on a single charge.